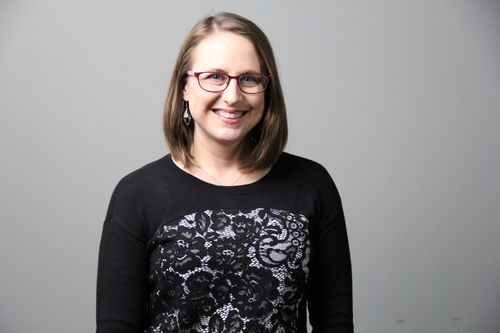 Harmonizer, Helper, Unifier, Supporter, Helpmate, Secretary, Administrator – these are some of the words that the Lord has brought to me to teach me about who He is and what He has given me as my unique role in the body of Christ.

I grew up an only child, where most of the time I had the spotlight. Later in life, the Lord used circumstances in my life to put me in the backseat, far from the spotlight. Several opportunities where I would be in the lead resulted in a support role. When on our youth group worship team, I learned to love singing harmonies and that role became a part of who I was.

Then in college when I met my husband, Nathan, everything I thought I had planned for my life suddenly took a backseat. I wanted nothing to get in the way of marrying this man, and his dreams became our dreams. I learned to be an encouraging and supporting wife. As God helped me put him first in our marriage, I learned to love being his biggest cheerleader.

Learning to put my kids before myself is a daily battle, but the Lord is gracious to remind me that my time with them is short and that one day I will not have lunches to pack or kisses to give at bedtime. In my career, the Lord has led me to jobs where I was the support for another person. I became the person who kept things together, but in the background.

The Lord has shown me that He wants me to do great things for HIM and that means giving up control and the spotlight. As I grew spiritually through women's Bible study, prayer, and personal time with the Lord, God showed me that I have the spiritual gifts of helps, encouragement, and administration and how essential these gifts are in His work. Those in leadership positions need encouragement and support and being in the background has great significance in God's economy. Over the years, I have learned that having the gifts of encouragement, administration, and helps is God's plan for me to serve others and bring Him glory.